Estonian Environmental Research Institute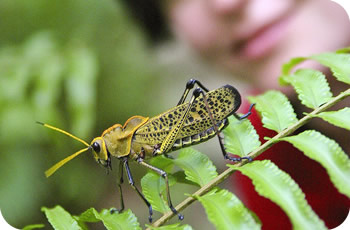 The Estonian Environmental Research Institute specializes in research in environmental chemistry and nature conservation. Our experts advise the state on vital environmental issues, we also cooperate with Ministry of the Environment, Ministry of Social Affairs, and other ministries.
The Institute participates in a number of international projects and cooperates with many leading scientific research establishments.
Institute structure and areas of research
Institute structure: director – leading researcher Ott Roots (candidate of chemistry; specialized in organic chemistry, hydrobiology), accompanied by 5 research doctorate holders or candidates and 6 master's candidates.
Areas of research in environmental science and nature conservation:
Analytical chemistry
Organic chemistry
Physical chemistry
Landscape ecology
Environmental protection
Main areas of research
Toxic organic compound analysis and study of distribution in atmosphere, water, soil, food etc.
We are the principal investigator on Estonian level in the study of polychlorinated dibenzo-p-dioxins, polychlorinated dibenzofurans and "dioxin-like polychlorinated biphenyls".
We are the leading institution in Estonia in the field of air monitoring, as all Estonian air monitoring stations and mobile labs belong to EKUK.
Integrated monitoring, on the basis of International Programme Integrated Monitoring, Finnish Environment Institute, ICP IM Programme Centre, Impacts Research Division, 1998.
Effect of air pollution on materials, including cultural and historical monuments, on the basis of International Programme Materials, Effects, including Historic and Cultural Monuments, ICP Materials Programme co-ordinator Main Research Centre, Corrosion and Metals Research Institute, Sweden.
Fuel studies. Strategic studies and review of persistent organic pollutants and heavy metals in the framework of United Nations Economic Commission for Europe and Convention on Long-range Transboundary Air Pollution (United Nations Economic Commission for Europe Working Group on Strategy and Review – Task Force on POPs and HM). Participation as a science expert.
The Estonian Environmental Research Institute was founded on 1 July 2005 within Estonian Environmental Research Centre.